February 24, 2022
Posted by:

Heba Farid

Category:

Software Development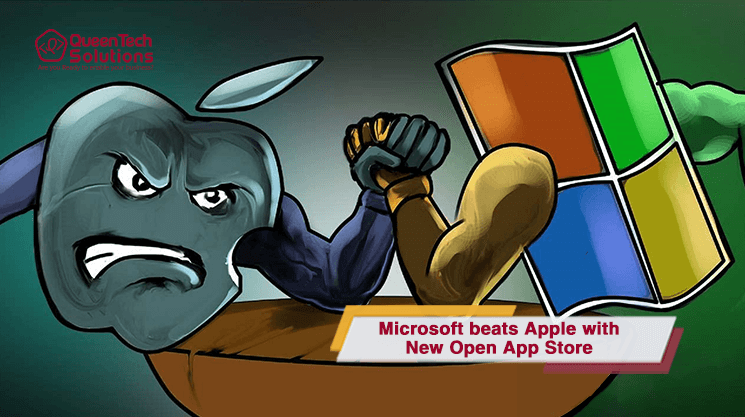 Earlier, Microsoft executives are getting ready with regulators to launch the first "Universal App Store".
After the proposed $68.7 billion acquisition from Microsoft of gaming giant "Activision Blizzard" in Washington.
This February of 2022, Microsoft announced a set of Principles for this new "Universal App Store". Called "the Open App Store Principles",  To reach the best practices.
The new universal app store doesn't just cover Windows!
New: Microsoft president Brad Smith tells me the company is going to launch a new "universal App Store" that "will enable any gamer on any device to access and download and use any app. So it worked for mobile, it would work on consoles, it would work on PCs."

— Eamon Javers (@EamonJavers) February 9, 2022
But, this universal app store will be launch first for its Windows app store and future game console marketplaces. 
In other words, Microsoft is taking the new universal app as a way to distance itself from the app store upheavals impacting tech giants, For example, Apple and Google, by agreeing to the law before it's even been approved.
Also, Microsoft is now pointing that, eventually it will open up its own Xbox store as well.
 "Just as Windows has evolved to an open and broadly used platform, we see the future of gaming following a similar path."
The universal app store Principles are exerting pressures on Apple….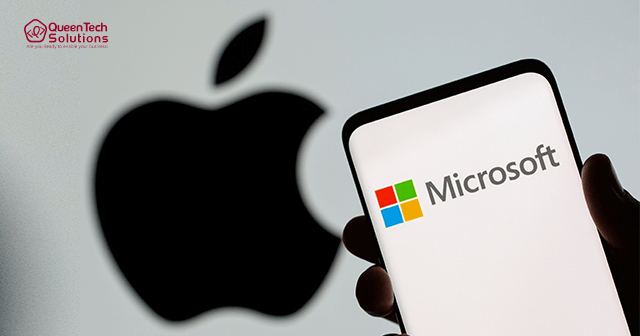 The Redmond company described the universal app Store Principles as being: "grounded in app store legislation being considered by governments around the world, including the United States and the European Union."
These principles for the new universal app, are a direct promise from Microsoft, not to do things that Google and mainly Apple are being accused of. Like gaining unfair advantages over developers that depend on their app stores.
Microsoft said, "We want regulators and the public to know that as a company, Microsoft is committed to adapting to these new laws, and with these principles, and we're moving to do so."
The new universal app's principles are intended to allay the fears about Microsoft's recent "Activision Blizzard" acquisition. And to distance the tech giant from two of its biggest rivals, whose app store restrictions have spurred lawsuits and legislation.
This move will put enormous pressures on "Apple"…
Hence, Apple is currently in the center of conflicts about, being in opposition to the "Open App Markets Act" which passed a US Senate committee vote at the beginning of February 2022. And "The American Innovation and Choice Online Act".
However, Only time can tell how Apple will respond to Microsoft's new policies and new universal app store.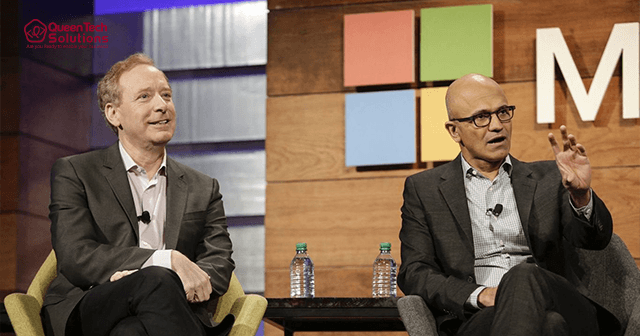 The Federal Trade Commission is currently reviewing this deal in the U.S. The deal will require mainly approvals from 17 regulators globally!
And in an interview with CEO Satya Nadella and Xbox corporate vice president Sarah Bond, they said:
"We're more focused on adapting to regulation than fighting against it."
The principles of the New Universal App Store:
11 announced Principles for their Universal App Store, so far… And the company says it is committing to these principles starting today.
Firstly, 7 out of these center around these matters:
Safety, Security, Privacy & Quality:
Microsoft promises with great privacy controls for all users, and support for all developers that meet their standards.
Microsoft will Open it's Windows store, for third-party app stores.
Microsoft will maintain its own apps to the same standards as other third-party apps, and it won't use any private analytics data to compete with the third-party apps.
Microsoft won't rank its own apps over other competing ones.  And will apply consistent and transparent moderation rules.
Secondly, The 4 remaining principles will focus on changing the way developers use app stores!
Allowing the developers to use their own payment systems.
They don't have to use Microsoft's payment system for "in-app purchases".

Direct connections with Customers:
Microsoft will not prevent developers from direct communications with customers about pricing offers.
Microsoft will not require the developers to provide any more favorable terms to Microsoft than other app stores.
The company also said that it would commit to closing the gap on the remaining principles over time.
Above all, tell us your opinion about this new universal app store, and how Apple and Google can compete with it?
Book your seat in the center of the action, Today! By owning a Mobile Application for your business. For more information, Contact us.