Our branding agency strategy
The main goal of a corporate identity is to make the business more professional
and differentiate itself from other competitors.
In the first stage of Branding, we collect all information about your business such as your industry, unique selling points, competitors, size or market share, and target audience.
Then we study the current market and do massive research, to determine the best branding image for your business to reach your customers and make your business more appealing with a professional image.
Get Quote & Price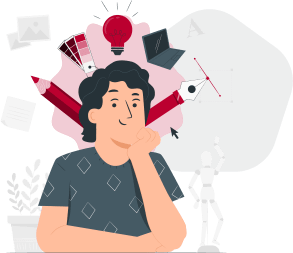 At QTS digital marketing agency, we can innovate & create the best creative logos and brand identity, to improve your mission, vision, and image.
We establish your brand identity from scratch or rebrand it, and develop the unique selling points of your business to build a brand that helps you increase your market share.
Get Quote & Price
Corporate identity is how your business presents itself to the audience, it introduces how the company behaves, looks, and communicates.
Corporate identity gives you a strong business image and defines its standards of services or products.
The main goal of a corporate identity is to make the business more professional and differentiate itself from competitors.
Get Quote & Price
How do we attract your audience
Through our branding agency ?!
Brand identity encourages more than just a sale! but helps to create a lifetime relationship
with customers and increase their loyalty.
Our Branding agency expert's blogs & tips
Get the professional tips and information to improve your visual Identity and branding performance

After passing 5 months in this year, we have learned the best Content marketing techniques for 2022.

Washington Post reported that Meta hired one of the biggest Republican consulting firms, to Seed Concerns...

Zuckerberg' fortune fall by $31 bn, due to the shares crisis. This drop in his net worth equals the annual...

What is Organic Marketing? and can it be suitable for your business? in this article we will introduce...

Augmented Reality applications are breaking through the next-gen digital technology revolution! So how...
At Queen Tech Solutions we believe in our clients needs and serve what they need.
Having a unique brand identity is not just a design or a catchy logo, but it tells your customers your business story or who you are.