November 16, 2023
Posted by:

Jacky Melek

Categories:

Software Development, Website Development, Search Engine Optimization (SEO)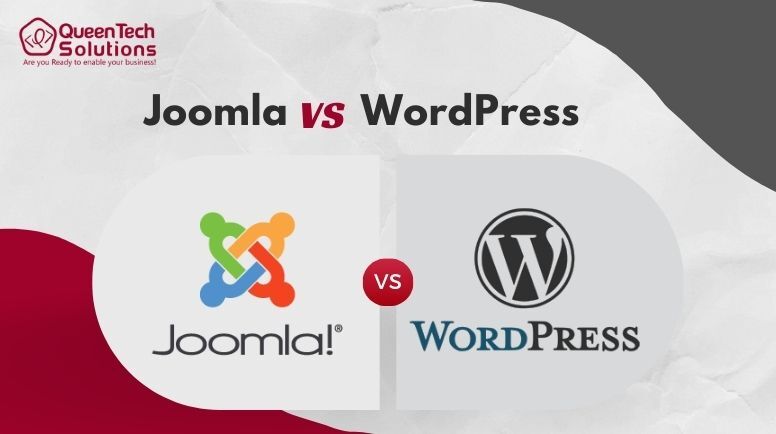 Trying to choose between Joomla vs WordPress for SEO to lunch upcoming website?
While WordPress has many advantages, it's important to know it's not the only option. In this comparison, we'll look at Joomla and WordPress in detail to help you understand their pros and cons.
Our aim is to give you the information you need about the best content management system to make a smart decision for your website, considering your specific needs and preferences.
What is WordPress CMS?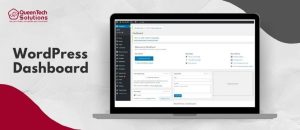 At its core, WordPress stands out as a free and open-source content management system (CMS), a vital tool empowering users with limited coding skills to craft fully operational websites. Whether one aims to create a blog, an eCommerce storefront, or a portfolio, a CMS simplifies the process of managing and publishing content online.
With a staggering 450 million websites on the internet, WordPress reigns as the most extensively used CMS globally, commanding over 40% of all websites—an impressive feat. The widespread trust in this platform serves as a compelling reason to consider it for your website development, a testament to its popularity among users. Our WordPress development professionals have honed their expertise over years of working with this versatile platform.
While commonly associated with blogging, WordPress transcends this stereotype, offering users the flexibility to transform their websites into diverse forms. This is made possible through access to an extensive database of themes and extensions, enabling WordPress to excel not only as a blogging platform but also as a robust solution for eCommerce ventures and portfolio showcases.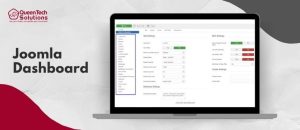 Joomla stands as a content management system, holding a smaller user base compared to WordPress, yet it currently empowers over 2.5 million websites on the internet. While its user community may not be as extensive as WordPress, this number underscores that Joomla remains a robust and viable platform, far from being considered obsolete.
Similar to WordPress, Joomla is both free and open-source, making it a common consideration for individuals venturing into website creation. Notably, the landscape of free website builders is limited, with popular alternatives like Wix and Squarespace adopting a subscription-based model.
Joomla's versatility is a notable strength, catering to a diverse range of applications. Website owners leverage its highly flexible design tools to establish forums, blogs, eCommerce pages, and portfolio sites. This adaptability ensures that virtually any website concept can be realized on the Joomla platform. It's important to highlight that our content is entirely original and not copied from any other source.
Joomla Vs WordPress for SEO – A Detailed Comparison
1- Usability
Selecting a user-friendly content management system (CMS) is crucial, especially for those without web design experience. difference between joomla and wordpress prioritize ease of use, though they differ in their approach.
WordPress boasts an intuitive and accessible platform, allowing users to set up and create a fully functional blog within hours. While the interface may appear cluttered initially, it becomes more manageable over time. Its flexibility accommodates users with varying levels of web design knowledge, offering numerous advanced features.
In contrast, Joomla cms utilizes a categories and articles system for content organization, which may take longer to grasp than WordPress. However, this categorization simplifies content management, and the article editor is akin to WordPress's. Joomla's admin screens, while comprehensive, can be overwhelming and frustrating when searching for specific settings.
Both CMS ui/ux options are user-friendly, but the intuitive design tools of WordPress make it easier for users to grasp, especially for those new to web design.
2- Themes/Templates

In the realm of web design, templates serve as the foundational structure for a website, allowing designers to concentrate on crucial design decisions. WordPress stands out for its extensive library, boasting over 8,000 free themes, complemented by additional third-party themes available on the internet. While WordPress themes are generally reliable, caution is advised when downloading third-party themes from unfamiliar sources due to potential security concerns.

Conversely, Joomla lacks a dedicated template library, making it more challenging to discover options. Third-party templates for Joomla are accessible, but many come with a price tag or subscription requirement. Although Joomla templates are relatively straightforward to install, the process of finding a secure and visually appealing one may require some time.
In summary, WordPress offers a broader spectrum of themes, ranging from free to premium options. Joomla's templates, while available, demand more effort in terms of exploration and evaluation. This makes WordPress the more user-friendly platform, particularly when it comes to the abundance and accessibility of theme choices.
3- Plugins/Extensions
Both WordPress and Joomla offer downloadable plugins and extensions to enhance website functionality. WordPress boasts over 50,000 free plugins for instant download, while Joomla provides close to 10,000 extensions. Although Joomla's extension selection is smaller, it is still comprehensive, ensuring that the right extension is likely available.
The process of adding plugins or extensions to the site is straightforward on both platforms. In terms of sheer quantity, WordPress content managemnet system emerges as the clear winner with its extensive collection of plugins. However, Joomla's extensions function similarly to WordPress plugins, and many popular additions are compatible with both platforms.
WordPress excels in the sheer number of available plugins, covering a wide range of situations. This includes premium plugins like WooCommerce for more complex eCommerce functionality. In contrast, Joomla lacks a dedicated plugin library, and third-party extensions often involve a one-time payment or subscription.
WordPress simplifies the search for a suitable plugin, offering a diverse array of options. In contrast, finding a responsive, attractive, and secure extension for Joomla may take some time. Despite this, Joomla's extensions are easy to install and can be seamlessly added to the site. Overall, WordPress takes the lead in this category due to its vast selection of plugins, providing users with extensive options for enhancing their websites.
4- Cost
Joomla and WordPress, both being open-source and free to use, do entail costs for running a website on them. The primary expense is associated with hosting. For WordPress, popular web hosting companies like BlueHost offer various hosting solutions at different price points. In addition to hosting, users need a domain name to establish a professional website, typically costing $10-30 per year.
Similarly, running a Joomla site requires a domain name and reliable hosting. Since Joomla doesn't have a dedicated hosting provider, users can choose from the same list of hosting options available to WordPress users. Therefore, the cost of running a Joomla site is comparable to that of a WordPress site. In this category, there is no clear winner, as both platforms involve similar costs associated with hosting and domain registration.
5- SEO Features

Search engine optimization (SEO) is a critical aspect of business website success, and both Joomla vs WordPress  incorporate SEO features. These include customizable meta-descriptions and tags, SEO titles, and alt-text for images. WordPress offers robust SEO techniques, providing access to code and scripts for users with more experience. The widely used Yoast SEO plugin enhances WordPress's SEO capabilities, making it user-friendly for beginners and powerful for advanced users.
While Joomla provides a solid out-of-the-box SEO experience with deeper customization options for meta descriptions and titles compared to WordPress, its Easy Frontend SEO extension is perceived as more intricate and less user-friendly when contrasted with the intuitive nature of Yoast SEO.
In summary, WordPress takes the lead in this category, primarily due to the effectiveness of the Yoast SEO plugin. While Joomla's base SEO features may excel, the availability and user-friendliness of plugins and extensions should be considered. WordPress makes SEO accessible for beginners while providing advanced options, whereas Joomla's options are more intricate and less user-friendly. Overall, website builders have simplified and made SEO accessible for business website owners, with WordPress offering a more user-friendly experience in this regard.
6- Security
Ensuring the security of your website, especially for business purposes, is of utmost importance. Both WordPress and Joomla prioritize website security and come equipped with built-in security features.
WordPress includes encryption, firewalls, and monitoring for suspicious activities. It also allows users to implement additional security measures like two-factor authentication and password-protected admin pages. However, the open-source nature of WordPress and the availability of third-party plugins introduce a potential security risk. Users must exercise caution when downloading plugins, and keeping the WordPress software up to date is crucial to mitigate vulnerabilities.
Joomla similarly provides standard security measures such as the option to force connections over SSL and enable two-factor authentication. Joomla's admin pages facilitate the implementation of these features more seamlessly compared to WordPress. Despite having fewer plugins and themes available than WordPress, this may serve as an advantage for website security. Joomla consistently updates its platform to address potential security breaches, instilling confidence in businesses running websites on Joomla.
In summary, while WordPress is not inherently unsafe, its reliance on third-party plugins makes it more susceptible to security vulnerabilities compared to Joomla. Therefore, Joomla is often considered the more secure content management system between the two, particularly in terms of security features and ongoing updates.
7- Blogging
Blogging is a powerful tool for showcasing writing skills and attracting new website visitors, and both Joomla and WordPress serve as content management systems suitable for blogging.
WordPress is renowned as a premier blogging platform, offering an array of built-in tools that streamline content creation. Its user-friendly drag-and-drop editor facilitates easy use, allowing users to incorporate features such as galleries and quotes. The extensive WordPress library provides a diverse selection of blogging themes, although the reliance on third-party plugins can pose security concerns.
Joomla, too, enables the creation of blogs through an "articles" and "categories" approach, but its built-in editor is not as intuitive as WordPress. Additionally, Joomla lacks a built-in feature for exporting blog articles to social media platforms, potentially complicating the sharing process.
In summary, WordPress stands out as the superior choice for blogging due to its comprehensive built-in features, user-friendly editor, and a wide range of theme options. While Joomla can serve as a viable blogging platform with the right extensions, it does not offer the same level of functionality as WordPress straight out of the box.
Conclusion
When comparing Joomla vs WordPress for SEO, while both platforms may seem similar at first glance, their differences make the choice between them straightforward. WordPress emerges as the overall winner due to its user-friendliness, making it suitable for beginners while still accommodating the expansion of websites into more intricate projects. The extensive repository of themes and plugins in WordPress facilitates easier system development, and there is a larger community of professionals dedicated to WordPress compared to Joomla.
Conversely, Joomla is more complex and comes with a richer set of built-in features, making it an ideal choice for professionals working on more intricate websites. However, its complexity may pose challenges for newcomers, and it is not as well-suited for casual blogging when compared to WordPress.
At Queen Tech Solutions software company in Egypt, we have chosen WordPress as our platform of choice. Our deep understanding of WordPress allows us to efficiently design and optimize our clients' websites for optimal online success without exceeding their budget. If you are in search of a best hosting company for wordpress, feel free to call us or contact us online.