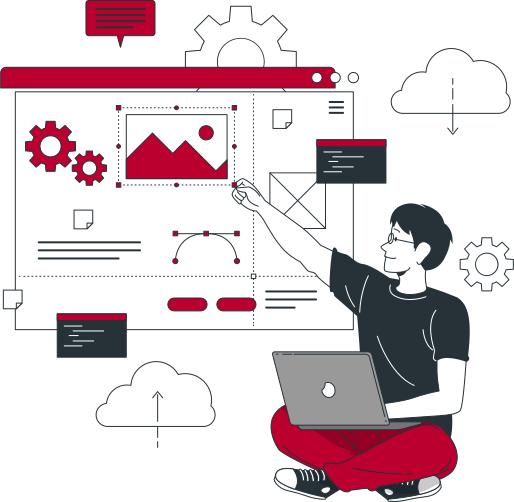 Our Web Design Company Process
We are a design experts team specializing in website design, We help you get the highest
conversion rate and best UX for visitors to your site.
Here, we want to know how your business is organized and the brief about your products/services.
Then we choose the best interface, logos, colors, fonts, typeface, sections, and other elements that define your brand... To launch the best web design ready to attract your potential customers.
Our expert designers will make suggestions for how to create your website pages, sitemap, and navigation, visually delivered via wireframe.
Get Quote & Price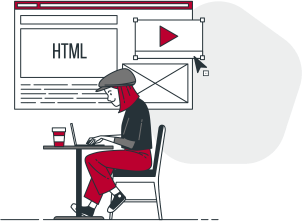 Once we collect the data about your business, this information helps us with your custom web design.
Our designers will make sure the look and layout are responsive and remain consistent across all devices (desktop, mobile, and tablet), cross-platforms (iOS and Android), and browsers (Google Chrome, Mozilla Firefox, Safari, and others).
Get Quote & Price
At this stage your site is polished and ready to go live, now is the time to launch it! 
QTS team will work with you to determine the right day to go live with your new website. 
After the website launching, we'll support your website issues or questions that may arise.
Get Quote & Price
What is a responsive
website design?
Currently, most business owners require website responsiveness that scales to display on different types of devices of their size or screen. To make websites look great on both mobile and desktop devices without requiring a separate mobile site.

This means your content or visuals on the website always appear clear and optimized for user experience. No matter the type of device your user is entering from, we provide responsive web design.

What are Website Design Tools?
We use the most professional essential tools to get the best result, and give our projects' stakeholders
the most immersive experience of their web design.
Our website design experts blogs & tips
Get the professional tips and information to improve your website design performance.

Augmented Reality applications are breaking through the next-gen digital technology revolution! So how...
Let's build your project together, to be found online, and turn users into customers With a professional web design.