June 1, 2022
Posted by:

Heba Farid

Categories:

Content Marketing, Digital Marketing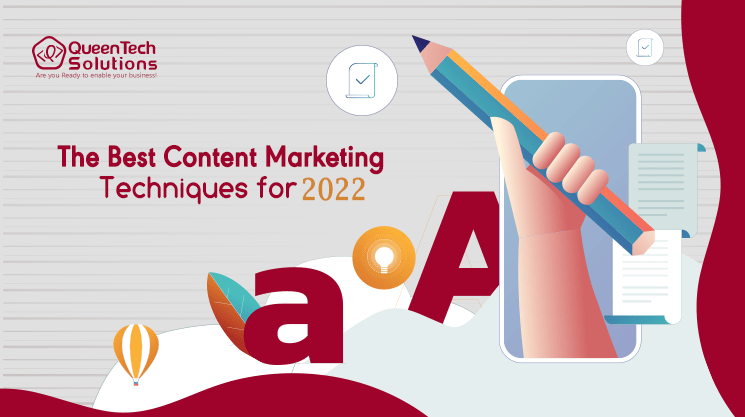 Content Marketing Techniques For 2022:
After passing 5 months in this year, we have learned the best Content marketing techniques for 2022.
As marketers in QTS, we navigate the quick evolution of content marketing techniques, strategies and trends. Moreover, 2022 is considered a year of evolution and innovation of content marketing. 
Content marketing has witnessed so much changes over the past years, especially since the outbreak of Covid-19.
Following Content marketing techniques for 2022, will help to add value to your online presence, increase your revenue and influence towards your audience.
If you are looking to make a fresh start and grow your business, Try these content marketing techniques to boost your gross Marketing strategies and start seeing actual results.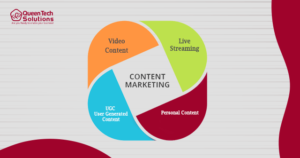 1- Video Content On The Top:
Videos are definitely one of 2021 and 2022 most viral content types.
According to recent Marketing statistics, 58% of the online users prefer to watch video content rather than any other type.
You can imagine that, when TikTok became the number 1 to go Platform over Google itself.
And the extreme popularity of video content, with the increased number of video based applications & platforms being introduced every month.
Keeping this in mind, Videos should be considered in content marketing techniques for 2022 to any brand.
You should definitely start creating high-quality and unique videos that relate the audience to your brand.
TikTok is the primary and most popular platform, and second comes YouTube.
If you are to create a video for your brand, consider to:
1-  Add an interesting and catchy intro.
2- Make sure your ideas and content are unique.
3- The video should be suitable to the audience and brand TOV "Tone Of Voice".
4- Use The Viral Keywords and Hashtags related to your topics, in the video description and title tags.
5- Check that your video follows the policies and standards for each platform.
Following these tips in your content marketing techniques for 2022, especially in the Video content. Will help you to:
– Increase the visibility of your videos in organic-term searches.
– Build trust and credibility with your audience.
– Help establish a brand TOV – Tone Of Voice.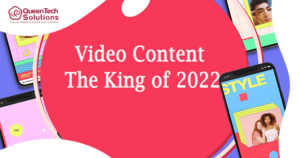 2- Going Live, makes your brand more alive:
Live videos are a great way to connect with new and current users or audiences. 
Unlike the produced videos that take time to prepare and shoot, live videos don't have to be complicated. 
Just grab your phone and start shooting any event happening, or your products to describe or even to talk and communicate with the audience and answer their questions.
Live Videos, Is it the best content marketing techniques for 2022?
According to Cisco, 
"Video contents are predicted to make up 80% of all mobile traffic by the end of 2021"
And these Following Stats confirm this prediction, As:
– Consumers spend more than 5 hours daily on watching online videos.
– Live videos market share worth is to reach $7.5 billion by 2022.
– 2 billion people have watched Live videos on Facebook alone.
– Facebook & Instagram Live videos are watched 3 times longer than pre-recorded videos.
– Facebook & Instagram Live videos get 10 times as many comments than pre-recorded videos.
– Live Videos produces immediate results which help you to avoid missing out any comments or viewers actions.
– It's a great way to make a one-on-one connection with your audience.
– After the live Videos is over you can repost the video on your feeds, to help grow your content library.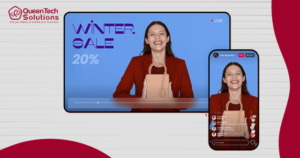 3- User-generated content marketing techniques:
Not all Content in your content marketing Plan has to be produced by you!
User-generated content "UGC" is a very powerful marketing technique, for several reasons:
– It creates a strong social proof for your services or products.
– It's more likely to be shared by the users who created it, to promote you by featuring them.
– User-generated content has 161% higher conversion rates than other content types.
– Users' reviews ads get 4 times more clicks.
–  UGC, are more likely to convince the users of making a purchases.
– User-generated content is perceived as being trustworthy and hones.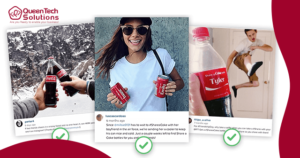 4- Make it Personal in your content Marketing:
People tend to like more the content that speaks to them in their own language, and address related topics to them.
Don't be afraid to get personal and show your followers your human side.
– Tell Them your true stories.
– Share with them your real moments from the office.
– Speak to the audience with your fears and aims.
– Get Personal, and reply to all their comments and Messages.
– Engage with the viral trends and topics that interest them.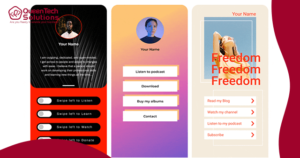 5- Quality over quantity:
Lastly, You don't have to try it all!
Today, you may have the passion to create a daily blog or post. 
But over time you will find this an tiring process, that requires a lot of your daily time. 
Be realistic about what you can achieve! and focus on what you can reasonably do, and do it in the best possible way.
Consistency is more important than quantity. 
If the most you can produce is one good blog post per week, then stick to that.
And Work on making it unique, relatable and engaging to the audience. 
And Follow a plan in posting, to make sure you post on a regular basis on the same dates and timings. 
In that way your followers will know exactly when to expect your next post, and will be excited to read it.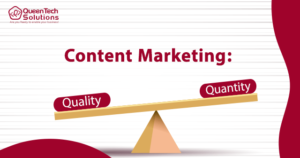 In Conclusion:
The best 5 content marketing techniques for 2022, are mainly about bringing authenticity, trustworthiness, and value to your content marketing plans and strategies.
As a business owner, you should always adapt to the user experience and the new marketing techniques. 
If you need any help with your content techniques and strategy creation, don't hesitate to contact us.