May 10, 2022
Posted by:

Heba Farid

Categories:

Business Solutions, Website Development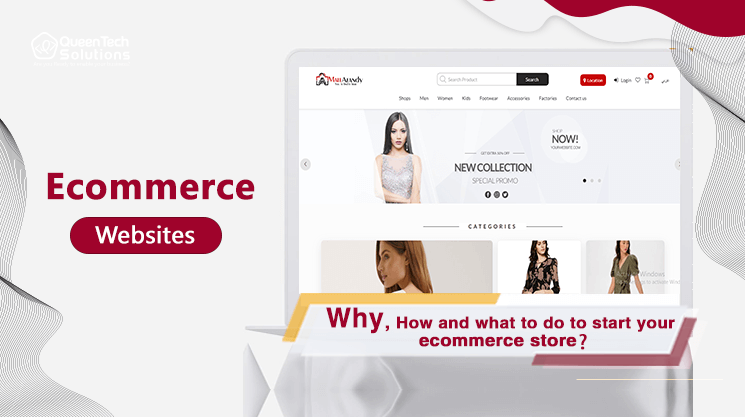 Even before the pandemic and Covid spreading changing the people's behavior, " Create ecommerce website " was trending in Google's searches since 2018 and even earlier.
Transforming to ecommerce stores, and changing users' behavior into online shopping and purchasing has been growing for a long time.
Online shopping is Trending every day!
Almost 60% of the world's population in 2022 shop online. And more than 35% prefer to buy online than in person.
Why to Create ecommerce Website for your business?
Hesitation to create Ecommerce website for your business will not benefit you, but the ecommerce store sure will do!
As the online presence in social and digital channels, gives your business a lot of opportunities to build strong connections with your clients.
Strengthening this online presence and create ecommerce website will help you to reach all of your potential audience and link quickly with them.
1- Display all Your products, and Solutions in one place!
The main benefit when you create ecommerce website is the opportunity to display all product lists. With titles, descriptions, images, prices and any details you want the customer to acknowledge.
 2- Reach new markets…
It can be hard to reach customers in new markets with social media or offline presence only! An ecommerce store will enable you to reach new online clients that you couldn't reach before.
3- Increase sales & ROIs, with less effort….
You don't know what you are missing until you actually try it!
The effort and time spent from small business owners, or sales departments in medium & large business to convince the clients of purchasing the products can disappear in a snap! 
when you create ecommerce website, the clients will complete their own journey. 
From viewing the products, learn all information about each one, to buying and choosing the suitable payment method.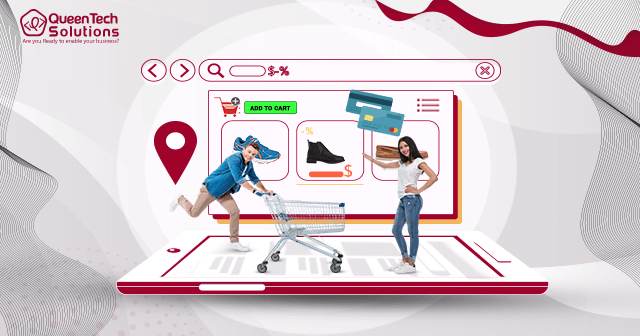 4- Unique shopping experiences for users
You can enrich your clients' journey inside your Online store, using images, videos, colors, unique contents, and personalized services.
This will guarantee a good impact to the shopping experience of your customers, and positive feedback about buying from you, which means a loyal and returning customer. 
5- Strengthen your brand image…
Ecommerce stores will help the clients to connect the products with your brand name. 
Building your ecommerce website will ensure controlling the way your products are presented, and buyers will remember your brand, not the product or the marketplace.
6- More Purchases!
What made the world seek this revolution in the users shopping destinations, is the ease of online shopping and payment. 
It's less effort for the user and for the business as well, but according to latest psychological studies, paying for products online have a different effect on brain than paying in cash.
So most of the people doesn't feel like they are really paying the money when purchasing the items online! 
How Shocking !! 
How to Create ecommerce website for your business?
And what is the best platform?
In 2022, it is a lot easier to create ecommerce website for your business. 
And there are free or very low pricing platforms that help you to build your ecommerce website step by step.
But…. 
No matter how much advantages these ready to use websites may seem to have, you sure know the hassle if you have tried one of these stores. Or even by common sense you can tell that is nothing good is for free.
These platforms like shopify, Woocommerce or any other, are great solutions to help small businesses and beginners. To have a simple online store that shows their products and can be created in a short time.
As they provide simple integrations, necessary features, and easy to use tools. but, Unfortunately there is a lot of disadvantages that comes with this package!

1- Paying monthly "Forever"…
All of these platforms are based on the "monthly subscription" payment model. And you have to pay a monthly fee as long as you want your website to be available, which means forever!
For startups and small businesses these costs can be crucial to keep the business going. It's not considered a wise choice on the long-run.  
2- No Customization 
When you want to create ecommerce website, you want it to be 100% compatible with your brand identity. 
The ecommerce stores building' platforms allow you only to change certain parts of its functionalities. And it is not as customizable as developing a professional ecommerce website from scratch. Where you can choose every single element and have full control over. 
That sure will affect the way your customers interact with your brand and remember, instead of connecting it to the platform itself.
Learn more about "ecommerce Web Design & Development" services from Queen Tech Solutions.
3- You can't Leave easily!
After choosing the easy solution, it's not that easy to leave!
Whenever you want to move your store to a different domain or platform, it's not going to be smooth.
After all, these platforms see you as a customer and all they are looking for is to control everything and convince you to pay more.
You will difficulties in term of reallocating & connecting your store integrations, data transferring…
4- Less features
Paying more continuously may be acceptable for some. As long as you have a good value in return. But it's not okay to pay more and get less features!
As these platforms depend on ready functions and simple development, you may expect a lot of functions will be missing. The important ones actually, which needs extensive development and complicated work. 
On the other hand, Custom developed websites can be a better solution, to add the functions that you need or want.
5- Lack of support… 
As you may imagine, such a simple solution will contain a lot of issues, bugs and will be less secured.
And the support role here is very poor, considering being an easy and fast service provider. With millions of users around the world, The platforms support is very similar to the support you receive from social media platform support.
With FAQs, ready solution, emailing and getting replies according to the issue's importance and usually by a chatbot or automatic replies. 
Unlike choosing a reliable software house as QTS with 15 years' expertise in developing all software solutions.
We will ensure having a 100% issue free ecommerce website, and will offering full support, With a professional technical support team and project managers. Who are responsible to deliver the best ecommerce store for your business and follow up with step by step.
6- Controlling Your Data 
Taking full control of your data is your right.
Don't let anybody ruin it; and don't choose the seeming easy or seeming cheap solutions! because they are not like that…
In these platforms, every data has to be transmitted through the platform itself.  And until moving your ecommerce store to a professional solution, you don't have the console to your store or full authority.
The simple platforms to build your website, especially ecommerce stores, are less intuitive and your business growth will go down exponentially with time. 
Are you looking to create ecommerce store for your business or upgrade your current Website?
 Don't hesitate to contact us, here. and get a free estimation and pricing.