July 12, 2023
Posted by:

jacky melek

Categories:

Software, Website Development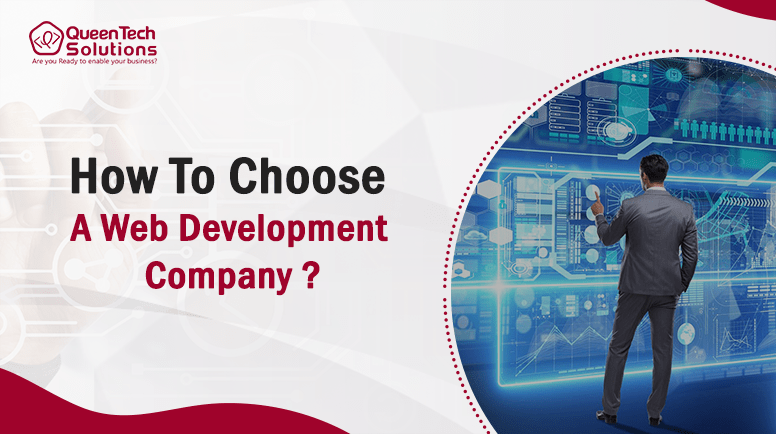 How To Choose a Web Development Company?
In today's digital era, software product has become an integral part of every industry. Whether you're a startup or an established enterprise, finding a reliable and competent software development company is crucial to achieving your business goals. This holds true for businesses  seeking web development companies in Egypt.
However, with several options available, selecting the right partner can be a daunting task. To help you navigate this process effectively, this article presents fundamental do's and don'ts when choosing a software development company.
What common mistakes when choosing a software company?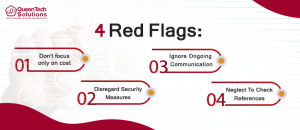 Don't focus only on cost:

While cost is an important factor, it should not be the sole determinant when choosing a top software development company.

Opting for the cheapest option may compromise the quality of your project, leading to costly revisions or even project failure. Instead, prioritize value and consider the company's expertise, experience, and ability to meet your project requirements effectively.

Disregard security measures: 

Data security is paramount in today's digital landscape. Ensure that the software development company follows industry best practices and employs robust security measures to protect your sensitive information.




Inquire about their data handling protocols, encryption methods, and compliance with relevant security standards.

Ignore ongoing communication:

Effective communication throughout the project lifecycle is essential for success. Avoid companies that fail to provide regular progress updates or are unresponsive to your queries.

Choose a software development partner that values open communication and is willing to address your concerns promptly.

Neglect to check references:

Always ask for references and client testimonials from the software development companies. Check their previous clients to gain insights into their experience, satisfaction, and overall quality of work delivered.

This step provides valuable information about the company's reliability, professionalism, and adherence to deadlines.
5 Stages for choosing the ideal software development partner!
Stage 1: Define your requirements

Before embarking on your search for a software development company, clearly define your project requirements. Identify your objectives, target audience, and desired features.
Documenting your requirements will enable you to communicate effectively with potential partners and assess their capabilities.
Stage 2: Evaluate expertise and experience
Look for a software development company that has relevant expertise and experience in your industry or niche. Review their portfolio, case studies, and client testimonials to gauge their proficiency in delivering solutions similar to your project.
Experience is crucial for understanding complex requirements, anticipating challenges, and proposing effective solutions.
Stage 3: Check for transparency and communication
Transparency and effective communication are vital for a successful software development partnership. Evaluate how the company communicates with clients, whether they provide regular progress updates, and if they are responsive to your queries.
Transparent communication ensures that expectations are aligned and promotes a smooth collaboration.
Stage 4: Review the company's development process
Understanding the development process is crucial to gauge the company's efficiency and effectiveness. Inquire about their methodologies, such as Agile or Waterfall, and how they manage project timelines, milestones, and potential risks.
A well-defined and structured development process indicates professionalism and a commitment to quality.
Stage 5: Consider scalability and support
Ensure that the software development company can accommodate your future growth and scalability needs. Inquire about their ability to handle additional features, integrations, or changes to the project in the future. Moreover, inquire about post-development support and maintenance services to ensure long-term success.
Why choose Queen Tech Solutions as your top development companies in Egypt & The Middle East?
Expertise and Experience:

Queen Tech Solutions boasts a team of highly skilled top web developers with extensive experience in the industry. Our team members has successfully delivered numerous software projects across various domains and technologies.

Customized Solutions:

We understand that every business has unique requirements. At Queen Tech Solutions, we offer customized web design and development tailored to your specific needs.

Cutting-Edge Technologies:

We stay up to date with the latest trends and technologies in the software industry.

Quality Assurance:

We prioritize the quality of our software solutions. Our dedicated quality assurance team conducts rigorous testing and follows industry-standard processes to ensure that your software product is reliable, secure, and performs optimally.

Timely Delivery:

We understand the importance of meeting deadlines. With efficient project management and streamlined development processes, we strive to deliver your software product within the agreed-upon timelines, without compromising on high quality.

Digital Marketing Solutions: We offer a wide range of digital marketing services alongside our software services. From search engine optimization (SEO) and pay-per-click (PPC) advertising to social media marketing and design services.

Conclusion
Selecting the right software development company in Egypt, is a critical step in achieving your develop businesses objectives. 
By following the fundamental do's and don'ts outlined in this article, you can make an informed decision that aligns with your project requirements and sets the foundation for a successful partnership.
By following these guidelines, you can increase the chances of finding a reliable and competent software development company that can bring your vision to life.
If you still have doubts or questions about one of the top web development agencies, contact us, and our sales team will be happy to provide more information.